Expedite your ordering process by detailing your request!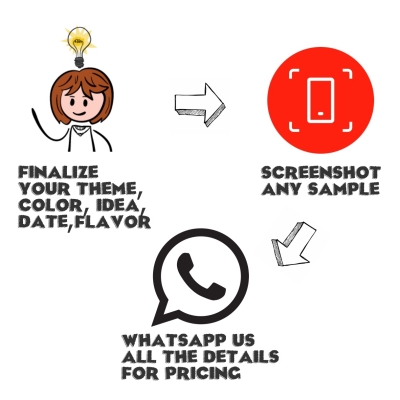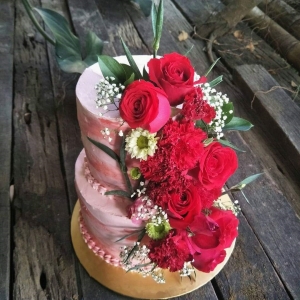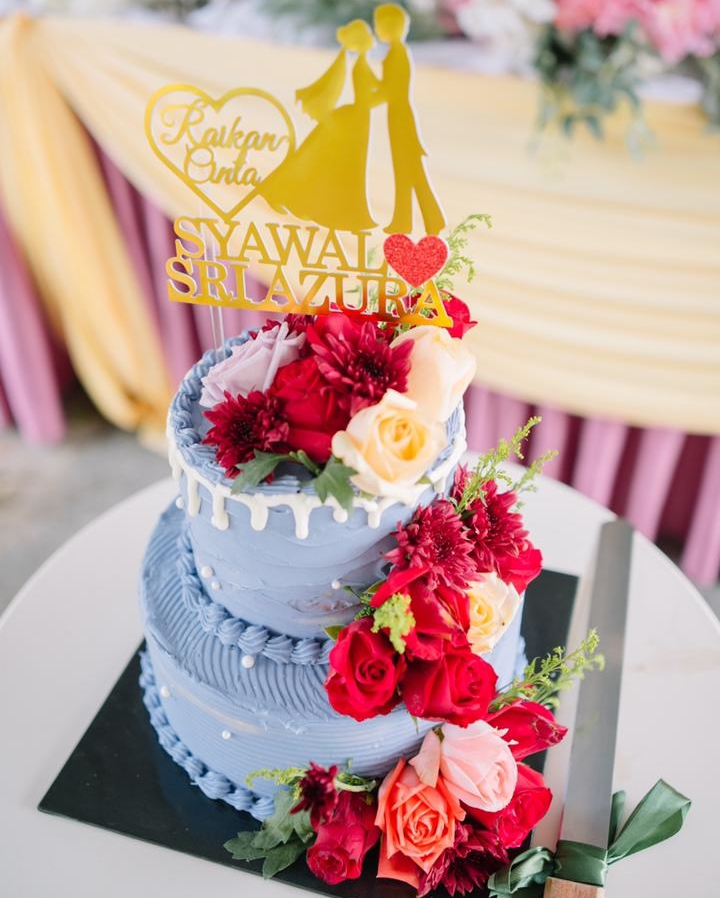 Above are some of cakes samples. Before you proceed to whatsapp us, consider details below :
We only entertain 10days preorder. Consider time taken for cake design discussion before we can agree & payment.
One or two tier cake? Consider your budget.
Theme color & Cake design. Use fresh flower or else. Screenshot any photo above or any image in your hand & send to us.
Topper is excluded from the cake price. We will send topper design once you confirm with cake design. Consider short writings for topper.
Flavor of the cake. You can choose any cake in the catalogue except cheese cake. For more than one tier, customer can use two different flavor for each tier.
Consider delivery time. We only start delivery from 10AM – 6PM everyday with charge.
Order is confirm with payment, deposit 50% & the rest need to settle before delivery.
Add on any combo, desserts, tarts, brownies with up to 15% discount.
Once above details is confirm at your side, feel free to contact us. For now, we only allow communication via whatsapp since we only have small number of staffs specialize in custom/wedding cake decoration & very busy.