Currently Cake Variety available : 22 cakes
We are going further, by allowing customer to check what is available in our chiller via Ipohcakes.com. You also can request for delivery by selecting your favorite cakes, proceed to check out, filling delivery details, date & timeslot. However total product amount must exceed RM35 to request for delivery (excl. delivery charge).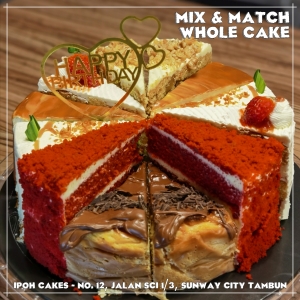 SLICE CAKE AVAILABLE NOW!
Price is per slice. Search cake name if you wish to buy whole.